Coleman is a famous company that has been creating quality products for outdoor recreational purposes since a very long time now. The company never fails to upgrade its utility and design. The Coleman Sundome 6 person tent is no exception.
This Camping tent is big enough to accommodate a whole family and provides comfort. The Coleman Sundome tent is great for outdoors and camping. The exclusive weather Tec system used in this product makes it an innovative one that guarantees to keep you dry even in the rain.
KEY FEATURES:
It is very lightweight.
High durability.
The setup is pretty straightforward and takes less time (less than 10 minutes.)
Roomy enough for at most six people or a group of 3-4.
It is very comfortable and easy to accommodate and is snag-free.
Includes mesh vent for better ventilation.
Comes with separate storage bags for tents, stakes and poles.
The tent has two doors.
Water tech system that guarantees a waterproof floor, leak-proof seams.
Zipper guard system.
Freestanding.
Heavy-duty welcome mat.
Fibreglass poles.
Shock-corded steel poles that are weatherproof.
Cool-Air port for ventilation adjustment.
The instructions are sewn in the carry bag itself.
The tent's peak height (72 inches) and dome shape (10) that aids in its space and livability.
Easy to afford.
Rainfly covers the doors and windows to some extent.
The Coleman Sundome 6 person tent is very spacious and is suitable for a group of 3-4. The massive height and the shape of the canvas are what makes it a very roomy and comfortable tent to be in. I bought this tent for my summer camping with my family. We were able to move around with it very pleased as this tent weighs only about 16 pounds and 10 ounces. The ones I used earlier in the days were pretty heavy and were very uncomfortable to move around.
On top of that, they took hell lot of time to set up. So, I was pretty much impressed with how easy the Coleman Sundome tent was to set up. It took me just 10 minutes to set it up by following the already sewn instructions in the carry bag.
What more?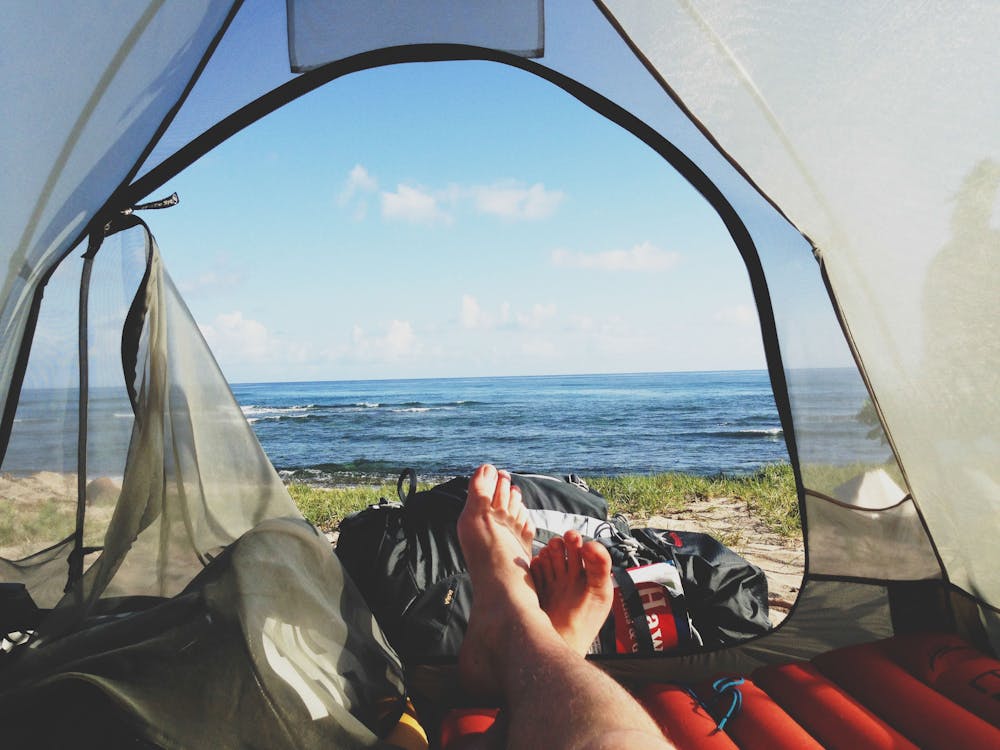 Another great thing about this tent apart from its space is its features like the use of mesh on the two sides and the ceiling for better ventilation which is best during hot weather. The generous use of mesh in this tent is definitely a plus point for me. The Coleman Sundome can be expected to stand up for years of use. This tent has a zipper guard protection system that can be used to divide it into two rooms, and if you want a single large room, then it's totally up to you to not use it.
The next thing I loved the most about the Coleman Sundome is its bathtub floor. The bathtub floor is pretty thick and durable that will stand up for years of use: the heavy-duty mat and the weather Tec system used in this tent guarantees to keep you dry. The floor is waterproof, and the seams are leak-proof as well. The shelter can withstand winds of 35mph, so you don't have to worry about the tent leaving its place.
PROS & CONS
PROS:
Can accommodate up to 6 people.
Easy setup and takedown.
Very lightweight, which is 16 pounds and 10 ounces only.
Freestanding.
Better ventilation through the presence of mesh and is suitable for hot weather as well.
Weather Tec system
Promises durability.
Expandable carry bag with sewn-in instructions.
Zipper guard system.
Easy to carry from car to the setup area.
Comes at a high price.
CONS:
It lacks a right vestibule on the exterior.
The storage capacity is very less.
Not suitable for heavy rains.
The fibreglass poles are less durable than the aluminium ones.
The rainfly does not cover the bottom of the tent, leaving it to get exposed and the things that are placed there to susceptible to soak through.
It has the poor wet performance. It leaves multiple areas of standing water inside the tent after heavy rainfall.
SHOULD YOU BUY THE COLEMAN SUNDOME 6 PERSON TENT?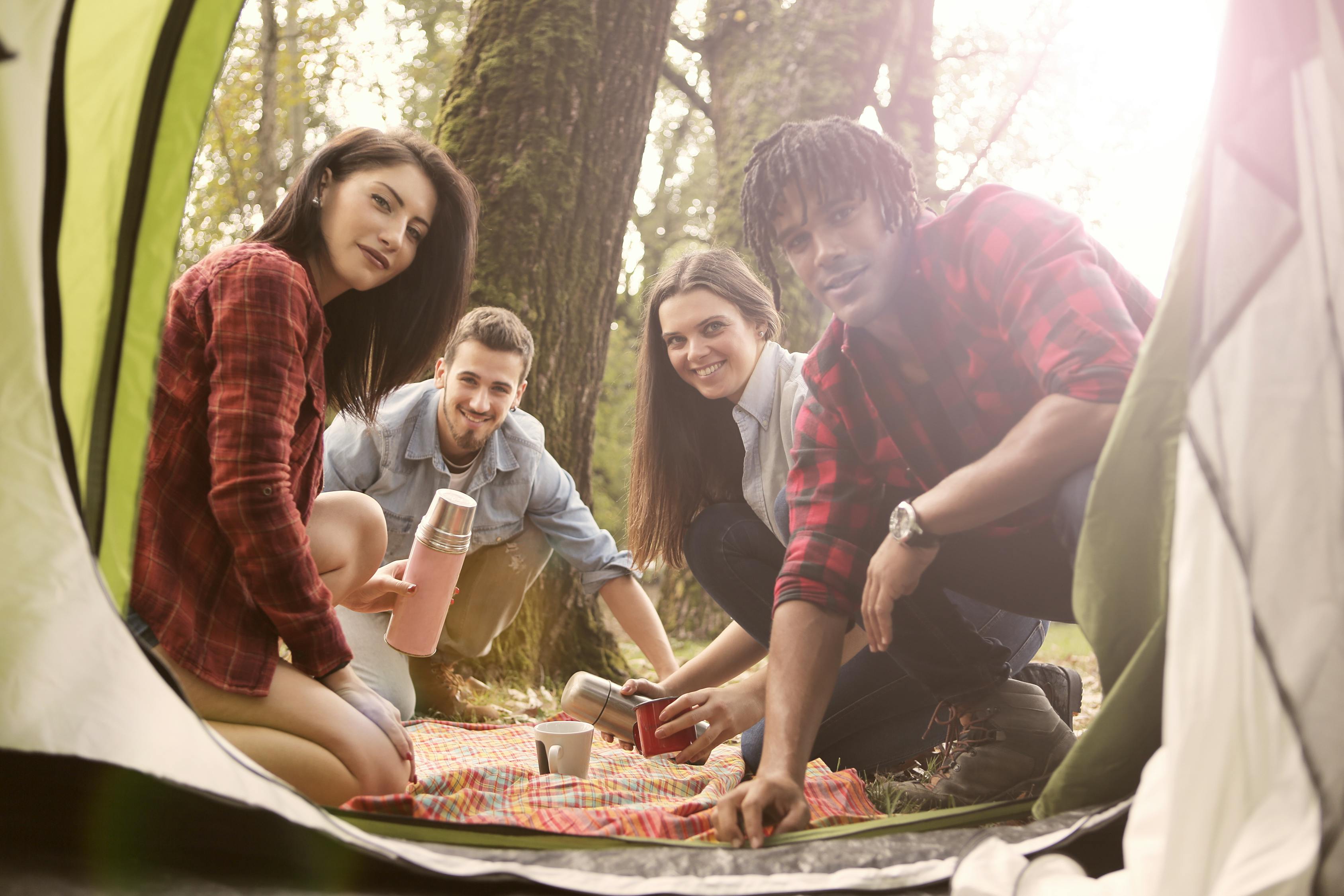 The Coleman Sundome 6 is a freestanding tent and promises some really great features. If you are likely to go only on summer camps then yes you should buy this tent. I wouldn't recommend you to buy this if you are looking for all four seasons camping tent. The Coleman Sundome is an exceptionally high tent, but it somehow lacks the most crucial feature as a right vestibule on its exterior, has an insufficient storage capacity. The fibreglass poles used over the aluminium ones is a downer for me. The ventilation is pretty good because of the generous use of mesh in its two sides and ceiling, which is suitable for hot weather. But this is not a tent for cold and rainy climates.
The tent will fail to keep you warm and will fail to withstand heavy rain even though it promises you waterproof and leaks proof features. The rainfly covers don't fully extend and covers the partial tent; it leaves the elements susceptible to soaking. The Coleman Sundome promises to withstand the wind up to 35 mph but won't perform great in strong wind. If you are planning a cross-country tour with your friends and family, then this might be the standard camping tent for you. This is the best summer tent for occasional use and is available at $149.99 at Amazon and comes with a warranty period of 5 years.
CONCLUSION:
The Coleman Sundome 6 is a great camping tent which comes with extensive features and unique innovations from the Coleman Company. But, it fails to withstand challenging weather conditions like heavy rain, stronger wind forces. I would say this tent is best fitted for occasional summer camps.
If you are willing to pay more and looking for a tent that will withstand more challenging weather, then you should look for other tents like the Marmot Limestone 6 or the Core 6 Dome tent. If you are within your budget and are okay with the features provided by the Coleman Sundome 6, then you should definitely go for it.
Sophie Weber is a parental expert fascinated by a lovely family. From a newborn child to the elderly, she has been taking every family to the next level with her effective views and advice to make each family a good one.